Words by Inês Carvalho.
Dance reflects contexts. When I first saw the piece 1°C in April this year, I got curious to discover more about how contemporary dance is emerging in Korea. So I couldn't resist in chatting with the artistic director of Q Dance Company, Jeong Kyuyeon. With a background in Hip Hop, Jeong discovered contemporary dance as an audience member, falling in love with the multitude of movement forms. Inspired by the energy flowing inside and around her, Jeong is one of the emerging choreographers making the dance scene in Korea bold and eclectic.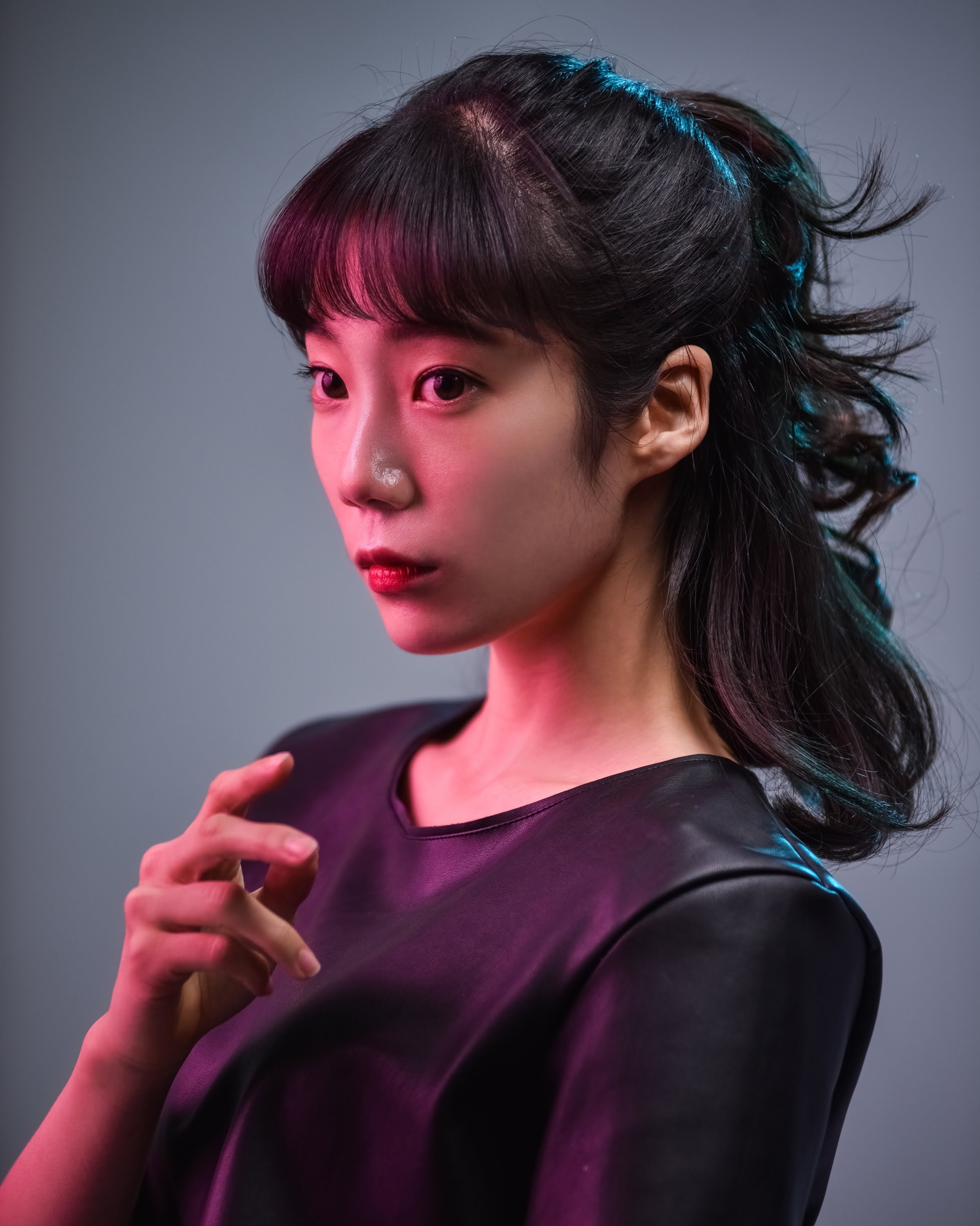 DAJ: When did you decide to create Q Dance Company?
Jeong: I've been working with many Korean and international choreographers, even as
a dancer. I founded Q Dance Company in 2020 after a couple of years working in
choreography, designing movements and finding my own identity. I want to express
my identity from body and movement. And I'm going to work together with much big energy steadily and gradually. That's why I decided to establish the company and, since then, it has been gradually growing.
DAJ: What are the main artistic values of Q dance company?
Jeong: I think it's 'energy'. The 'Q' letter in the company name represents a huge unit of energy. Inspired by that, I always contemplate in every work what forms of energy I can draw in my work based on things I experience and feel in my life. I think about nature, life, society, the earth, the universe… all as masses of energy. So, I have been just seeing, traveling and experiencing life putting in my inside. After that, I've been making new creative work and enjoy it process.
DAJ: You recently presented the piece 1°C as part of the Spring Forward Festival, in Greece. Can you tell us more about the creative process of the piece?
Jeong: 1°C is a story about leaps and bounds in our life. When I was creating this piece,
I was going through a period of stagnation in my life – it was a time when I was needing
to grow. So I decided to incorporate that experience into the creative work, as I thought it was a topic that anyone could resonate with, as we have all had periods of stagnation at least once in our lives. I also wanted to highlight the power and energy within a woman's body. So, I want to deliver the powerful energy with physical and aesthetic movement.

During my research process, I decided to use a jumping game as a movement material,
so the physical mobility and jumping pole could create scenes representing ascending
and descending energy.
DAJ: Is there a common movement aesthetic in the work of Q Dance Company?
Jeong: I like that I decide a one concept or theme and see a various views. As like drawing a picture, image and fill in movement. And I express something like animal and physical body, so that I can express body and movement with various way of energy.
DAJ: What does contemporary dance look like in Korea?
Jeong: It's very diverse. The contemporary dance in Korea is constantly changing and
growing. Each company has their own identity, movement texture… Korea dance scene is changing very quickly in many ways. Perhaps it's also reflecting international trends.
DAJ: Are you working on something new?
Jeong: We are creating a new piece called 'Boooooooom!', which will be released in
September. I'm making this with 5 strong female dancers. It's a story about a turbulent
life. It's a work that compares the gradual process of volcanic eruption. I'm really looking forward to presenting it.