History of Butoh
Butoh, the avant garde dance form that shook Western dance concepts in the twentieth century, was born from a Japan emerging from World War II. As the country began assimilating Western values into the Japanese context – with American and European influence keenly felt across literature, art, music, and more – it became clear that these Western cultural movements failed to explore deeper relationships, particularly between individuals and community.
While originally rooted in 1920s German modern dance, Butoh sought to free itself from the constraints of Western dance, alongside the rigidity of Japanese classical dance. Unlike typical reactionary movements, Butoh offered fresh perspectives and evolved throughout the years. Unorthodox and innovative, Butoh was enriched by other visual arts such as film, music, poetry, and improvisation. It fed back from and inspired new sound art forms like concrete/ tape music, with the combination of all these elements making Butoh a transformational art.
In Butoh, it is often said, 'the dancer should not dance, but be danced'. In the same way a sculptor "finds" the object while carving stone, the Butoh dancer uses their body to carve a vigorous space between them and their audience where the unconscious, the dreams and the irrational unfolds. Since the 1970s, Butoh has had a growing loyal audience and a wide-spread international community sharing their passion through performances in Butoh festivals worldwide.
While countries like France and Brazil host large Butoh communities, the UK has only seen handful of performances of its own. The newly created Rebellious Bodies Festival now offers a unique opportunity for audiences to access an art form rarely seen in the country; bringing together high-quality Butoh dancers, Butoh-inspired dancers and experimentalists from across the globe.
About Rebellious Bodies
The programme of performances, workshops, film screenings, exhibitions and talks spans London, Birmingham, Jersey and Newcastle. Plus, the festival plays host to two prominent Japanese dancers, presenting once-in-a-lifetime opportunities to watch and learn from the masters of this craft.
Both Mitsuyo Uesugi and Takao Kawaguchi present UK premiere performances of their internationally acclaimed work. Mitsuyo Uesugi's newest experimental film/dance performance, Melancholia – A Portrait of M, embodies the experimental approach to dance that Butoh initially set out to achieve by reflecting on the world we live in today. Uesegi has been performing Butoh for over 50 years; making a name for herself in Japan as one of the first female solo Butoh dancers after becoming a student of Butoh co-founder Kazuo Ohno at the age of 20. Now 73, Mitsuyo Uesugi is one of a rapidly diminishing generation of Butoh dancers still active today.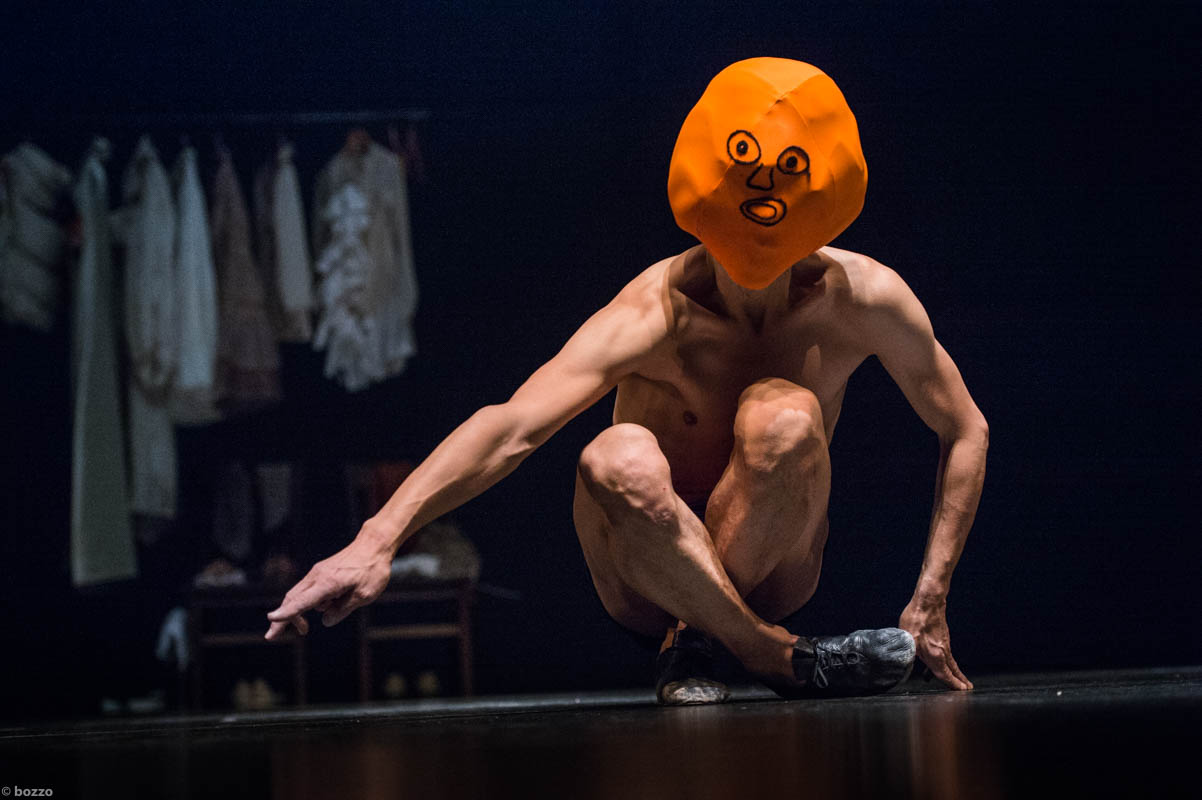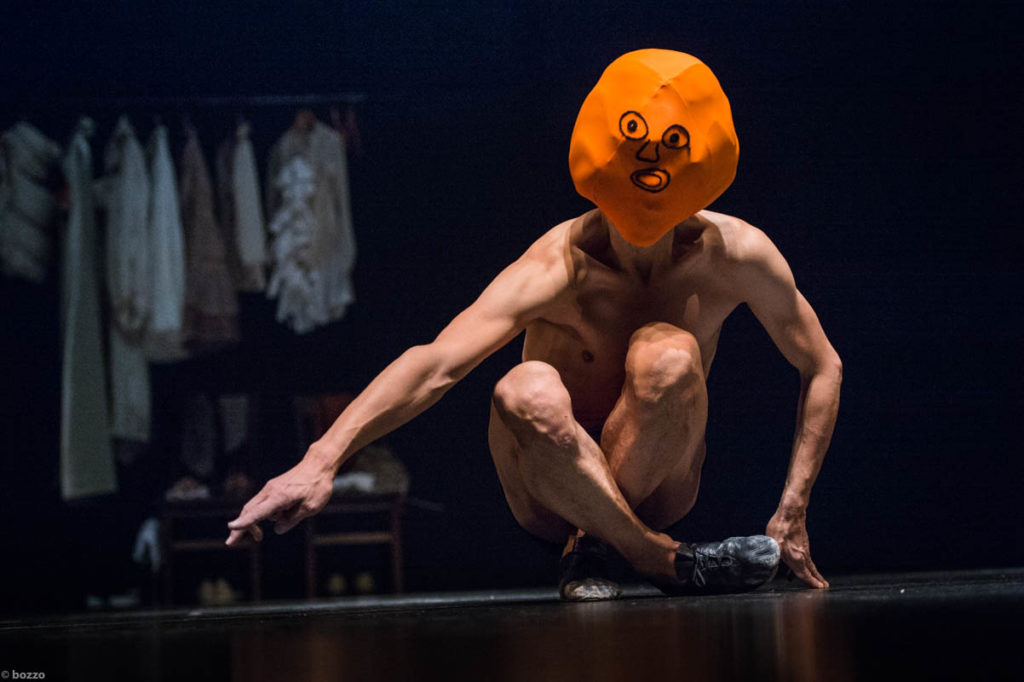 Meanwhile, long established Japanese dancer Takao Kawaguchi brings his Bessie award-nominated contemporary dance About Kazuo Ohno to the UK, after performances in 38 cities worldwide. Inspired by Butoh co-founder Kazuo Ohno, Kawaguchi references archived footage of Ohno's performances; copying his movements precisely to create choreography from what was once improvisation. Both artists also offer workshops across the festival, with a pay-what-you-can option to make these incredibly rare opportunities accessible to all.
Other events in the festival programme include Hijikata Mon Amour by New-York Butoh specialist Vangeline. An homage to Butoh co-founder Tatsumi Hijikata, Vangeline performs in an exact replica of Hijikata's spectacular red 1968 costume (Hijikata and the Japanese: Revolt of the Body), recreated by Todd Thomas. With only black and white photographs available, this costume has captured the imagination of hundreds of Butoh enthusiasts worldwide. By performing in this iconic recreation, Vangeline dives into Butoh as a permeable art form that has reached across geographic and cultural divides, celebrating part of the legacy of Butoh and its historical treasures.
South London's IKLECTIK also hosts Butoh on Film, a night of Butoh-infused performance, film and installation work showcasing newly composed music and sound, and Butoh Experiments, an evening of experimental performance and live music inspired by Butoh. This includes a live composition from French electronic music composer and performer Pascal Savy, in tandem with film footage of Butoh dancer Yoshito Ohno in action. Gnostic Animist, Artist and Astrologer Ben Jeans Houghton also performs Metempsychosis, a ritual performance exploring and expressing esoteric metaphysics through the magic of meaning-making. Houghton parallels the evolutionary implications of gnostic astrology that pertain directly to the cataclysmic histories that inspired Butoh's founders to dance the wound of darkness, which remains a hidden cornerstone of our most honest humanity.
Alongside performances, the free exhibition Flowerbird: A Tribute to Yoshito Ohno at Rich Mix pays homage to the late Yoshito Ohno, the last of three Butoh founders who passed away in 2020. It gives an insight into the development of Butoh as a concept and philosophy, through the eyes and ears of Yoshito Ohno. Plus Butoh Across Borders and Metamorphosis of Darkness are two-panel discussions on contemporary Butoh by today's leading academics, dancers and practitioners. It is a conversation on the power and history of Butoh, for everyone from the novice to the longterm fan of the form.
In sum, Rebellious Bodies offers a unique chance for UK dance enthusiasts to learn more about this rarely seen and powerful medium, through the work of some of Butoh's most captivating dance artists working today. It also represents the beginnings of long-term conversations between the UK and Japan, creating opportunities for regional communities to access this rich and diverse programme. In time, the festival team hope to build a thriving Butoh community across the UK, enabling dancers across the country to explore and enjoy this inimitable creative form.
---
Rebellious Bodies is a new festival running from October 31 – November 12 which will reintroduce UK audiences to Butoh, the ground-breaking Japanese dance form.
Butoh is very rarely available to UK audiences, and these performances in London, Birmingham, Newcastle and Jersey will bring together the world's best Butoh performers, Butoh-inspired performers and Butoh experimentalists to share exclusive, potentially once-in-a-lifetime showings of work that has never been seen before in the UK.
For more information visit www.rebelliousbodiesfestival.com